Sorry, we are currently closed,
however we will be back open at 8:30 AM Tomorrow
Are you concerned that your business is paying too much for your telecoms systems?
With over 20 years' experience in the telecoms industry, Global 4 Communications can help to identify how you could be utilising your current communications more efficiently.
Our aim is to provide a cost-effective solution by performing a complimentary and impartial but thorough telecoms review. Following the review, our telecoms experts will continue to collaborate with you to help refine and optimise your system(s) to reduce your costs.
The telecoms industry has seen the introduction of some incredibly innovative technology and Global 4 Communications are perfectly positioned within the industry to advise you on how these introductions could benefit your business.
What to expect from your telecoms review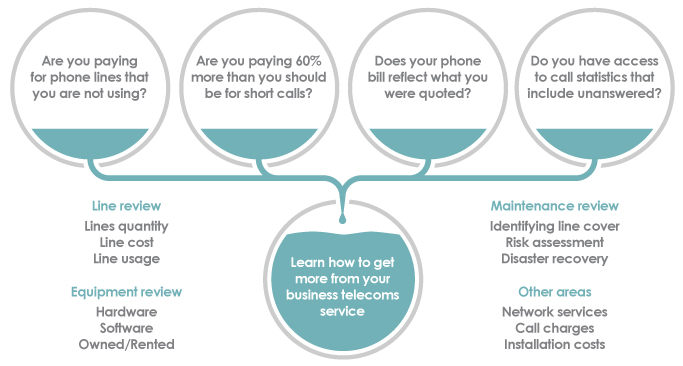 If you would like to arrange a complementary telecoms review to learn how you could be reducing costs, please complete the form below and one of our telecoms experts will be in touch to arrange a visit.